Google Chrome
Development Stories
Tony Chang
Google, Inc.
What is Chrome?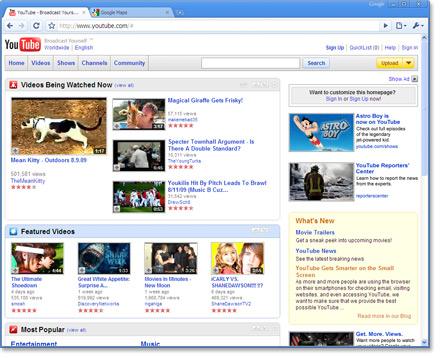 Google Chrome is a multi-process web browser that uses the WebKit rendering engine.
WebKit is a rendering engine that parses HTML. It is used to power many applications like Safari, Dashboard, Mail, and Google Chrome.
Why multiple processes?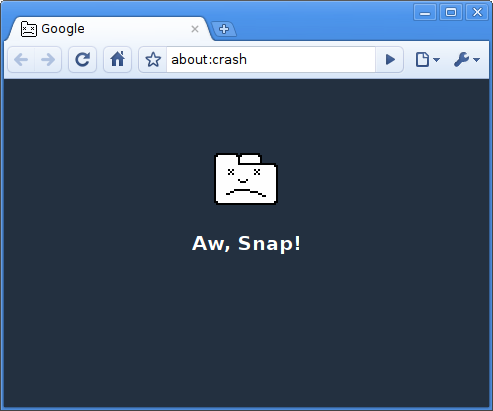 Browser process
UI: tab strip, omnibox, menus
History
Network
Manage other processes
ie., the browser's "chrome"
Renderer process
Turns HTML into something displayed on the screen
Image decoding
Task Manager
Chrome comes with a task manager that you can use to see the processes that are being used.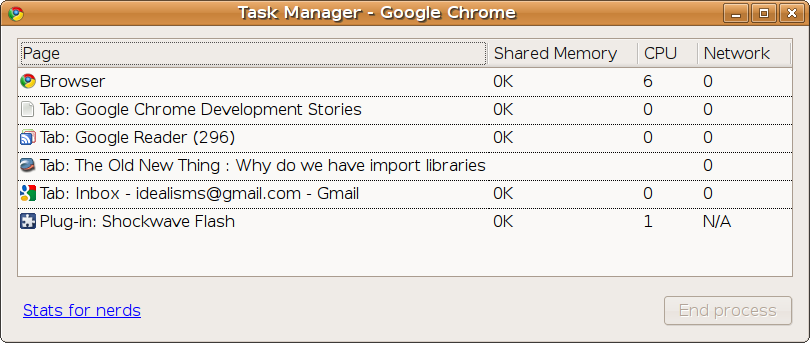 Process separation
Try to put each tab into a separate renderer process as often as possible.
Most of the time, each tab is it's own process and when you navigate a tab to a new domain, it spins up a new process.
Navigating to a page in the same site or opening a tab in the same site uses the same process. Example
However, sometimes tabs have to share a renderer process because the pages are "connected". Example
Loading a Page
IPC
Browser process and renderer process send messages back and forth. We call this inter-process communication.
Well defined IPC interface: can only send pre-defined messages.
Basically a function call across processes.
Sandbox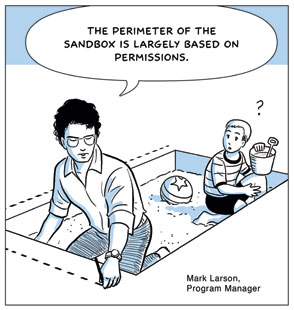 No disk access
No direct network access
No direct clipboard access
No access to windowing system (e.g. no X access on Linux)
Clipboard Access
File Upload
Sandbox
The assumption is that there will be web exploitable bugs when rendering web pages. For example, bugs in zlib, libpng, libxml or in the javascript engine.
A corrupt renderer process can still make IPC calls back to the browser, so we try to make the IPC interface resiliant.
A corrupt renderer can still make network requests, get passwords and get clipboard contents.
Sandbox whitelisting
Try to whitelist based on user action. E.g., you can get the size of a file, but only if the user attached the file to a file upload control.

Filesize:
File Size Whitelist
Theme install
Decoding images in the browser process is risky, so we use a sandboxed utility process.
Credits
Commit Stats
Since Sept 2, 2008 (not including WebKit):
Commits: 23059
Commiters: 203
External contributors: 50
In the last 30 days (not including WebKit):
Commit rate: 82 commits per day
12975 files changed, 502437 insertions(+), 137013 deletions(-)

stats generated using git
Code Stats
3762 C and C++ files
3461 header files
1828 C++ files in WebKit (WebCore)
1744 header files in WebKit (WebCore)
Other stories