NPR Finder
Jan 02, 2009, 04:46am EST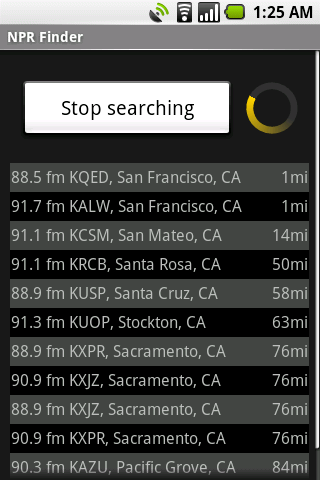 A long time ago, I wrote a crappy Google Maps mashup that plots NPR stations on a map. Since then, NPR has added station finder which includes a road trip feature that lists stations to tune into while on a long drive.
Since I always forget to use the station finder before road trips, I wrote a small android app that simply finds the nearest station.
It doesn't stream music, it just finds nearby stations. Actually it just approximates nearby stations based on the city that the station is in.

reply