gtk works!
May 06, 2005, 12:45am EDT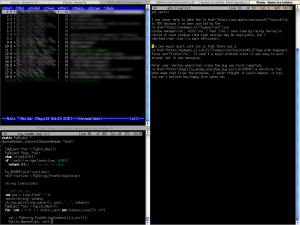 I was never able to make the switch to OSX because I've been spoiled by the ion window manager. With ion, I feel like I save time by rarely having to resize or move windows (the time savings may be negligible, but I feel like I'm more efficient).
The one major quirk with ion is that there was a bug with keyboard focus and Firefox. It wasn't a major problem since it was easy to work around, but it was annoying.
After over two years since the bug was first reported, a patch has been made that fixes the problem. I never thought it would happen, but it has. You can't believe how happy this makes me.

reply